TRANSLATION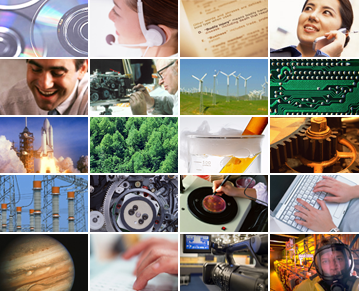 While our foundation is in translating the world's languages into English and Japanese, our diverse staff is also accomplished in English writing and copywriting. We are constantly engaged in translation, writing, copywriting (advertising and promotional copy), and audio/video transcription, for every language you may need for conducting global business: Asian languages including Thai, Vietnamese, Burmese, Chinese, and Hindi, as well as Middle Eastern languages such as Arabic, along with European and African languages.
>>For details, see "Available Languages".
Navix translations are mainly divided into four large categories: General Documents, Manuals and Documentation, Web and Apps, and Video.
We have a lineup of professional translators who are equipped with specialized knowledge for each relevant field, and whose skills exceed even our company's strict standards.
In addition to the talented staff of our local subsidiary offices in Bangkok, Thailand; Shanghai, China; and Frankfurt, Germany; our Tokyo office is in direct daily contact with translators located throughout the world. At Navix, our network of skilled resources is aimed at serving all parts of the globe and is growing day by day.
>>Learn more about our local subsidiaries overseas
At Navix, we deliver translations produced by native speakers of the target languages, featuring clear phrasing and word choices which take customers' target markets into consideration. Additionally, we make use of the vast network we have built while doing business in the translation industry to supply the services of the most capable narrators and interpreters available.
General Documents
We offer translation and rewriting services for a broad range of fields, including translation of general business documents, presentation materials, and e-learning content, as well as highly complex materials such as annual reports, environmental documents, and all types of contracts. We even handle medical and patent translation.
For further information or a free estimate, please contact us.
Manuals and Documentation
For products in diverse categories—from home electronics like LCD TVs, digital audio players, digital cameras, to multi-function copiers, automobiles, security systems, and medical testing equipment—we handle translation of instruction manuals, service manuals, video manuals, spec sheets, product packaging, related literature and documentation into any of the various languages needed for the countries to which the products will be exported.
Localizing manuals for all types of computer equipment and software into Japanese, as well as translating large-volume technical documentation, are essential parts of our company's business. Additionally, we perform multilingual translations and DTP of company profiles for a wide variety of clients.
For further information or a free estimate, please contact us.
Web and Apps
As the importance of web sites continues to grow due to their role as public relations and sales promotion tools, we at Navix offer a broad range of services from web site translation to HTML construction, redesigns, Flash animation production, and functionality testing, which build on our vast experience in translation and multilingual production of business documents and instruction manuals for a variety of fields.
We even offer consulting and support for improving web traffic, making active use of our company's overseas networks to help our clients expand their internationally-oriented projects in the areas of internet-based advertising and marketing.
For further information or a free estimate, please contact us.
Video
We at Navix have a track record of producing highly-rated translations of all types of video media from Japanese to English and other world languages, as well as translations of videos from English and various other languages to Japanese.
We also coordinate multilingual narration and handle audio recording, as well as providing consistent direction for alterations such as replacing onscreen text and subtitles or adding graphic effects, while producing videos of any media type in whatever languages are needed.
We handle translation of e-learning and other teaching materials, video manuals, multilingual animation screenplays, and multilingual DVD content, along with transcriptions of source text itself from audio or video recordings, rewriting of narration scripts, and mass duplication to various types of media.
Rather than stopping at simply replacing the source language with the target languages, our translators first acquiring deep knowledge about the products or services relevant to the translations, as well as background information and understanding of the cultures of the countries where the translations will be used, in order to provide trustworthy translations of the highest possible quality and meet all of our clients' needs. As a result, in recent years we are increasingly receiving requests for translation rewrites, and for copywriting for promotions and advertising.
We not only work with translators—we are also making use of the broad network that we've built together with numerous narrators and interpreters to expand our ability to provide their services.
For further information or a free estimate, please contact us.
Available Languages
Asian
Korean (Hangul) / Chinese (Traditional Characters) / Chinese (Simplified Characters) / Mongolian / Tagalog / Malay / Indonesian / Thai / Vietnamese / Burmese / Bengali / Persian / Hindi
Middle Eastern
Arabic / Urdu / Turkish / Hebrew
Western European
English / Welsh / Portuguese / Spanish / French / Italian / Dutch / German / Irish
Northern European
Swedish / Danish / Norwegian / Finnish / Icelandic
Eastern and Central European
Russian / Hungarian / Polish / Czech / Bulgarian / Romanian / Slovenian / Serbian / Greek / Ukrainian / Armenian / Latvian / Lithuanian / Estonian / Croatian / Slovakian / Macedonian / Albanian / Bosnian / Uzbek / Belarusian / Georgian
African
African language groups
In addition to the languages above, contact us about translation in Latin, Lao (Laos), Kazakh, Azerbaijani, Catalonian, Valencian, Basque, Nepalese, Tibetan, Pashto, Khmer (Cambodia), Punjabi, Gujarati, Marathi, Tamil, Telugu, Kannada, Dari, Sinhalese, Malayalam, Sanskrit, Maori, Maltese, and more.
For further information or a free estimate, please contact us.
TM Support
Translation Memory or TM is a tool that stores and provides ready access to previously translated content. For repeat projects such as instruction manuals where phrases and terms are repeated with frequency, we employ TM tools and language-specific glossaries to ensure quality and consistency throughout the translated text. For the client, this means savings in terms of both time and cost.
For further information or a free estimate, please contact us.
Interpreting
At Navix, in addition to working with translators, we have also been building a new network in the interpreting industry. Backed by these vast connections, we have begun to offer the services of skilled interpreters who are able to adapt to our customers' schedules.
Contact us about interpretation services at exhibitions and other events overseas.
• Let the staff of our local subsidiaries handle interpreting in German, Thai and Chinese at your events, or let us provide appropriate interpreters of other languages to suit your needs.
>>Local subsidiary in Germany (Düsseldorf) — NAVIX Europe GmbH
>>Local subsidiary in Thailand (Bangkok) — N. I. C. (ASIA PACIFIC) LIMITED
>>Local subsidiary in China (Shanghai) — Navix Shanghai Co.,Ltd.
For further information or a free estimate, please contact us.