DESIGN & DTP
To support your global communication needs, Navix offers cost-effective design and desktop publishing services in several regional and international languages. With years of experience in the publishing industry, our skilled staff of graphic and layout designers provide a wide range of services for producing publishing and electronic media including instruction manuals, posters, advertisements, retail packages, corporate publications, web content and web pages.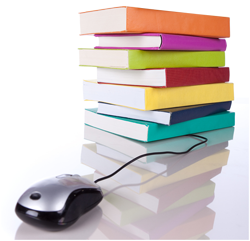 We maintain a strong foundation for localization and cultural adaptation, supporting multiple language fonts including Asian double-byte characters; various operating system platforms including Windows and Macintosh; industry standard DTP applications including Indesign and FrameMaker; and commonly used graphics software including Illustrator and Photoshop.
Multilingual Typesetting
FrameMaker and InDesign
At Navix, our company's foundation is built on multilingual DTP production of instruction manuals. Our mission is to work with our clients to meet all of their various needs and produce accurate and refined finished products, no matter how demanding the schedules may be.
We have an established workflow that combines FrameMaker or InDesign with TRADOS.
To accompany the rapid globalization of the market in recent years, we have been steadily expanding the languages that we support for FrameMaker and InDesign typesetting.
Illustrator
We handle multilingual expansion of compositions that are typeset in Illustrator. As a sales agent of the TransPublisher translation and typesetting support software, we are involved in the software's development and improvement process as we utilize it to offer multilingual translation and multilingual typesetting services in Illustrator.
For further information or a free estimate, please contact us.
Client-based Solutions
Navix works within the methodologies and requirements of a client to produce localized solutions that best reflect a client's source material. Working closely with clients, our experienced design staff focuses on providing timely and cost-effective multilingual solutions of outstanding quality.
For further information or a free estimate, please contact us.
Chinese standards (GB)

GB NAVI is your one-stop solution for the complex requirements and securing market information in China.
Update: Seminar on the Full Implementation of the Chinese Standard GB5296.1-2012
A seminar on GB5296.1-2012 (Instructions for use of products of consumer interest) hosted by the Standards Information Center of the Standardization Administration of the People's Republic of China (SAC) was held on October 18, 2013 at the Excemon Beijing Hongxiang Hotel. Approximately 90 representatives of Japanese, European and American companies in China participated in the event.
What is GB 5296.1-2012 (Instructions for use of products of consumer interest – Part 1: General Principles)?
This standard not only applies to the mark contents and mark requirements of instruction manuals, but to all instructions for use of products of consumer interest including electronic media, packaging and labels. Originally, the standard was to be implemented on May 1, 2013. However, the implementation date was extended one year to May 1, 2014. The standard has been significantly revised from GB 5296.1-1997 which is currently in effect.
As of May 1, 2014, companies involved in the manufacture and sales of products of consumer interest are pressed to make major revisions to instruction manuals for products to be released on the Chinese market as of May 1, 2013.The following are the statements made by the Standards Information Center of the Standardization Administration of the People's Republic of China at a seminar hosted by the aforementioned organization on October 18, 2013.
Definition of Products to which this standard applies:

When considering whether to implement this standard or not, companies must as a general rule comply with this standard which applies to all products which are to be purchased or used by a consumer.

Definition of Instructions:

The definition for 'Instructions' is extremely extensive and is not limited to instruction manuals alone. Labels, nameplate, packaging, etc. all fall under the classification of Instructions. (For details, refer to the "Instructions" page in GB 5296.1 Chapter 3)

Implementation date:

Abundant time has been granted to implement the standard (a one-year extension from the original implementation date), and it is felt that companies have had enough time to deal with the requirements of this standard. All products subject to this standard which are released from May 1, 2014 and onwards, must comply with its requirements regardless of dates of manufacture or import.

Product standard number labeling requirement:

Products subject to this standard must include a compliance list that notes which standard the product complies to.

Regarding penalties:

Despite the Chinese Government's appeals to each company, compliance with the 1997 version of the standard was not fully observed. One of the reasons for this is that a penalty system was not fully prepared. This time around, efforts will be made to urge the State Administration for Industry and Commerce of the People's Republic of China to rigorously endeavor towards establishing a system.

*Failure to comply with the compulsory standard may result in penalties such as the suspension of sales and/or production. Also, claims collected at consumer claim centers will have a significant impact on businesses.