DESIGN & DTP
To support your global communication needs, Navix offers cost-effective design and desktop publishing services in several regional and international languages. With years of experience in the publishing industry, our skilled staff of graphic and layout designers provide a wide range of services for producing publishing and electronic media including instruction manuals, posters, advertisements, retail packages, corporate publications, web content and web pages.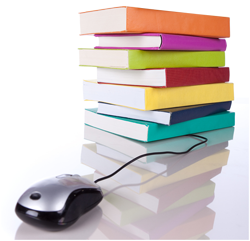 We maintain a strong foundation for localization and cultural adaptation, supporting multiple language fonts including Asian double-byte characters; various operating system platforms including Windows and Macintosh; industry standard DTP applications including Indesign and FrameMaker; and commonly used graphics software including Illustrator and Photoshop.
Multilingual Typesetting
FrameMaker and InDesign
At Navix, our company's foundation is built on multilingual DTP production of instruction manuals. Our mission is to work with our clients to meet all of their various needs and produce accurate and refined finished products, no matter how demanding the schedules may be.
We have an established workflow that combines FrameMaker or InDesign with TRADOS.
To accompany the rapid globalization of the market in recent years, we have been steadily expanding the languages that we support for FrameMaker and InDesign typesetting.
Illustrator
We handle multilingual expansion of compositions that are typeset in Illustrator. As a sales agent of the TransPublisher translation and typesetting support software, we are involved in the software's development and improvement process as we utilize it to offer multilingual translation and multilingual typesetting services in Illustrator.
For further information or a free estimate, please contact us.
Client-based Solutions
Navix works within the methodologies and requirements of a client to produce localized solutions that best reflect a client's source material. Working closely with clients, our experienced design staff focuses on providing timely and cost-effective multilingual solutions of outstanding quality.
For further information or a free estimate, please contact us.